Ft-Pitt-Tele-All-Fall-2016.pdf


Family Tradition Wreath Company
Fresh Maine Balsam Wreaths
Our Maine Balsam Wreaths are all handmade using only the freshest, fullest balsam fir available. You will find our fresh Maine balsam wreaths to be double sided, fresh cut, full of fragrance and most important long lasting. Our fresh Maine Christmas wreaths are hand decorated with a variety of wonderful holiday decorations to add the perfect touch.
A fresh Maine balsam wreath is something everyone wants on their front door as a warm holiday greeting. Whether you're buying for yourself, family, friends or coworkers, order a REAL Maine Balsam wreath right here at Family Tradition Wreath Company,  we promise you won't be disappointed. We look forward to sharing our Christmas tradition with you!
Your Fundraiser code is 191113 for the Fort Pitt Chapter. Please insert this Fundraiser code before you proceed to checkout.
Click here
to view catalog or to place an order.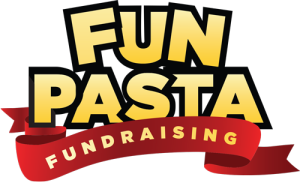 We are excited to be partnering with FUN PASTA FUNDRAISING! Shop now and order some creative, delicious pasta goodies. It's simple, and you'll love the selection – great for any special occasion, fun for the kids or just for yourself!
With each sale, our group earns 40% which helps us reach our "Dish It Up" fundraising goal to feed healthy food to families in need. Plus you get free shipping over $50! There are some great packages that are great for Holiday gift giving, swaps or Teacher gifts. For every dollar raised we can provide two pounds of food.
Your order will be shipped from Nashville, TN within 3-5 days.
Please join us in supporting the Pioneers "Dish It Up" project.
Click on the link below to check out the great products and gift ideas.

Welcome to the New Vision | Pioneers – Fort Pitt Chapter #13
Welcome to the Fort Pitt Chapter #13 web page! We hope that our website will help you understand a little bit of what the Telephone Pioneers do and who we are.
Our Chapter was formed in 1922 and our members have been "answering the call of those in need" since then. In addition to Western Pennsylvania, Fort Pitt Chapter extends from Erie and Bradford in the north, to Washington, PA in the south and to Punxsutawney and DuBois in the east with our Chapter office on the north side of Pittsburgh   Our volunteer projects are vast and touch children, seniors, domestic violence victims, soldiers, Veterans, homeless, patients and pets. We are able to plan and complete these projects with our fund raising efforts. At this site you will be able to join over 4,000 active and retired Verizon Employees as a member of our Chapter. Please take a little time to learn more about us and our projects. We hope you will join us in giving back to our communities. You can find all the important contact information and more about our activities by clicking on one or all of the links at the top.
Thanks for visiting!