Welcome to the New Vision | Pioneers – Fort Pitt Chapter #13
Welcome to the Fort Pitt Chapter #13 web page! We hope that our website will help you understand a little bit of what the Telephone Pioneers do and who we are.
Our Chapter was formed in 1922 and our members have been "answering the call of those in need" since then. In addition to Western Pennsylvania, Fort Pitt Chapter extends from Erie and Bradford in the north, to Washington, PA in the south and to Punxsutawney and DuBois in the east with our Chapter office on the north side of Pittsburgh   Our volunteer projects are vast and touch children, seniors, domestic violence victims, soldiers, Veterans, homeless, patients and pets. We are able to plan and complete these projects with our fund raising efforts. At this site you will be able to join over 4,000 active and retired Verizon Employees as a member of our Chapter. Please take a little time to learn more about us and our projects. We hope you will join us in giving back to our communities. You can find all the important contact information and more about our activities by clicking on one or all of the links at the top.
Thanks for visiting!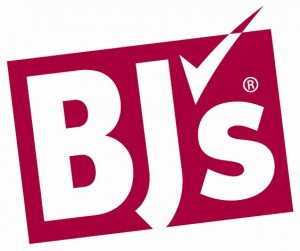 Adobe Acrobat Reader DC software is a PDF file viewer that can open and interact with all PDF documents. To download Adobe Acrobat Reader DC please click here.
Please click on a link below for an application for the Fort Pitt Chapter #13, to view, renew or sign up for a BJ's membership.

Please click here for the BJ's flyer.
Please click here for Pioneers mailing instructions for new member/renewal forms
BJ's application for the Fort Pitt #13 Chapter PDF
NOTE: If you live in New York or New Jersey or any other state that has a tax on memberships you must include the tax in your payment.